CASE STUDY
Tefi Set Design

Tefi is a daily pop culture talk show by Dreams TV, hosted by Estefanía (aka Tefi) Vanegas Pessoa, a hilarious Miami native who brings you the latest in celebrity gossip, news, fashion and more.

We designed an over-the-top, Hollywood Regency inspired set for the show's launch, taking cues from Tefi's tropical hometown with the addition of luxe channeled velvets, custom golden palm trees and a ceramic tiger mascot that inspired it all.




CONCEPT DEVELOPMENT

Dreams needed a space that was flexible enough to evolve with the show's growth, while maintaining the key components they already had (a platform and large screen). Our initial concepts consisted of multiple positionable elements that reflected Tefi's personality, while keeping structures simple—including golden palms, velvet walls for texture, a red carpet, and a cohesive desk covering for the producers. We also selected furnishings and props, as well as helped to customize existing pots, plants and their TV frame to suit the needs of live production.


PROCESS & BUILD

We worked with the team to test color, fabrics and lighting before moving forward with the build.


Sets & Effects then took over the fabrication to our final specifications.


Party of One created a custom Hollywood Regency palm out of multiple painted bamboo and tropical plant leaves.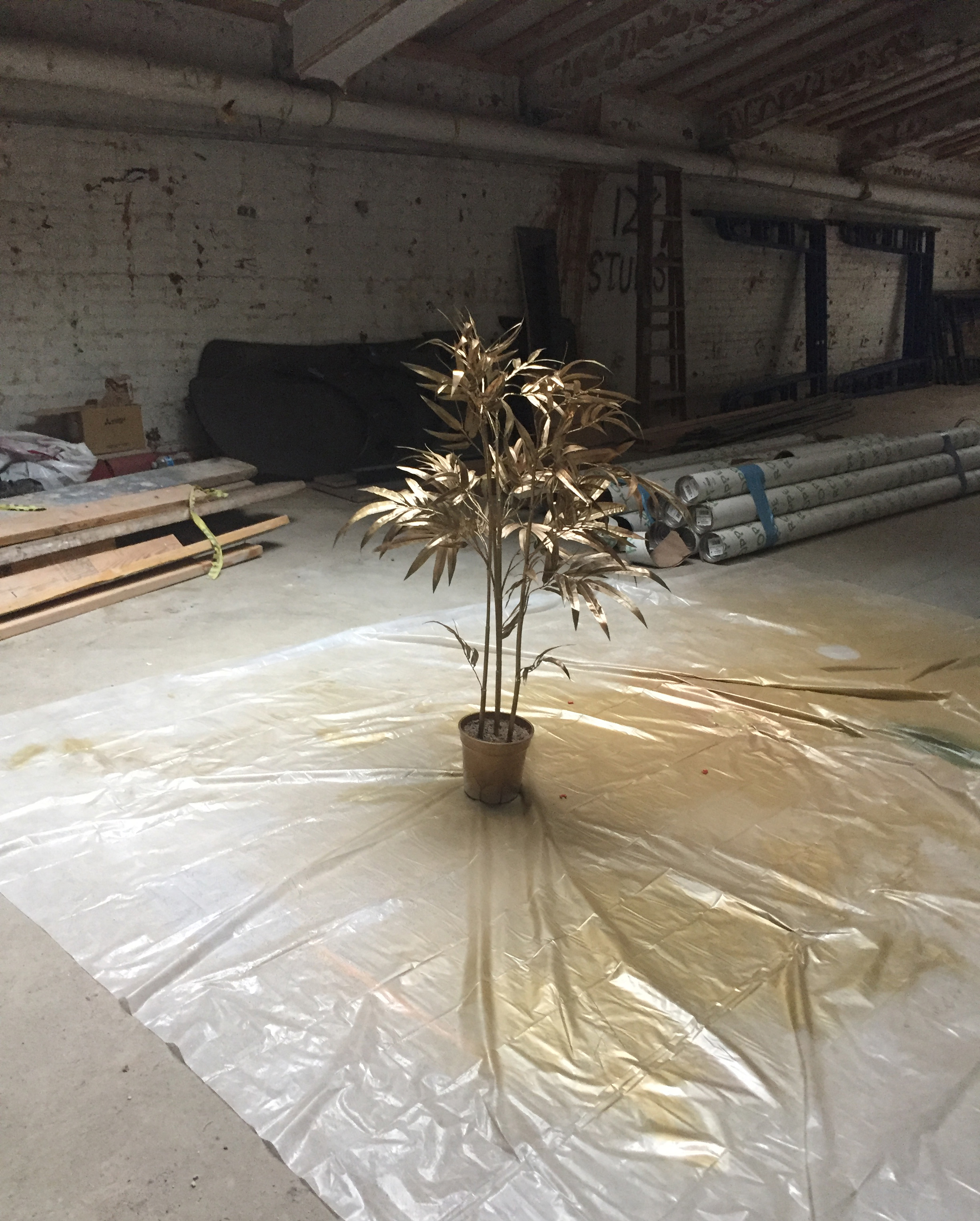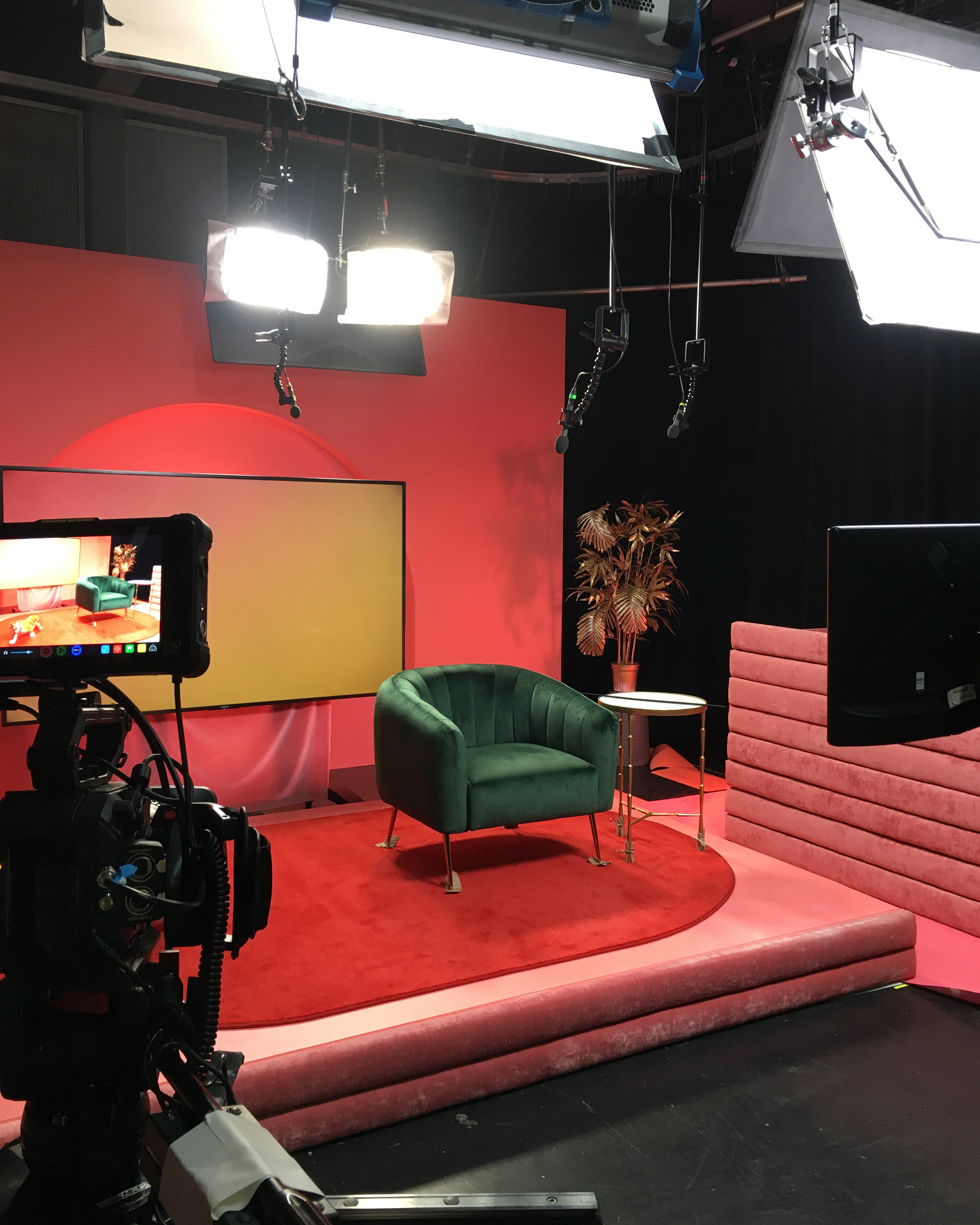 SOCIAL & ROLLOUT
We are so thrilled to see the set in everyday use, posted on Tefi's social media (
@hellotefi
), and even transformed for Halloween!