Otherland Summer Campaign

Otherland
is a Brooklyn based candle startup that specializes in meticulously crafted scents with beautiful packaging, thoughtful details and immersive fragrance combinations.
We partnered with the team to create a series of concepts, sets and styling for their summer candle collection featuring three new fragrances: Matchpoint, Stone Fruit, and Freshwater Pearl. Taking cues from their campaign packaging (illustrated by artist
Tishk Barzanji
), we sought to reinterpret his surreal cinema 4D world into real life sets focusing on smooth reflective surfaces, marbled details and disorienting architectural structures.
The result was a textural world composed of faux-marbled columns and podiums, laser cut details, tiled surfaces and even a shallow reflecting pool (custom built for the shoot and filled with real water!). Each set was tailored specifically to the scent, including small details referencing the candles ingredients.
Images appeared on Otherland's homepage as well as social media, press and marketing assets.
Credits

Client:
Otherland Co
Art Direction:
Party of One Studio
Photography:
Henry Hargreaves
Styling:
Party of One Studio
Laser Cutting:
Eric Beug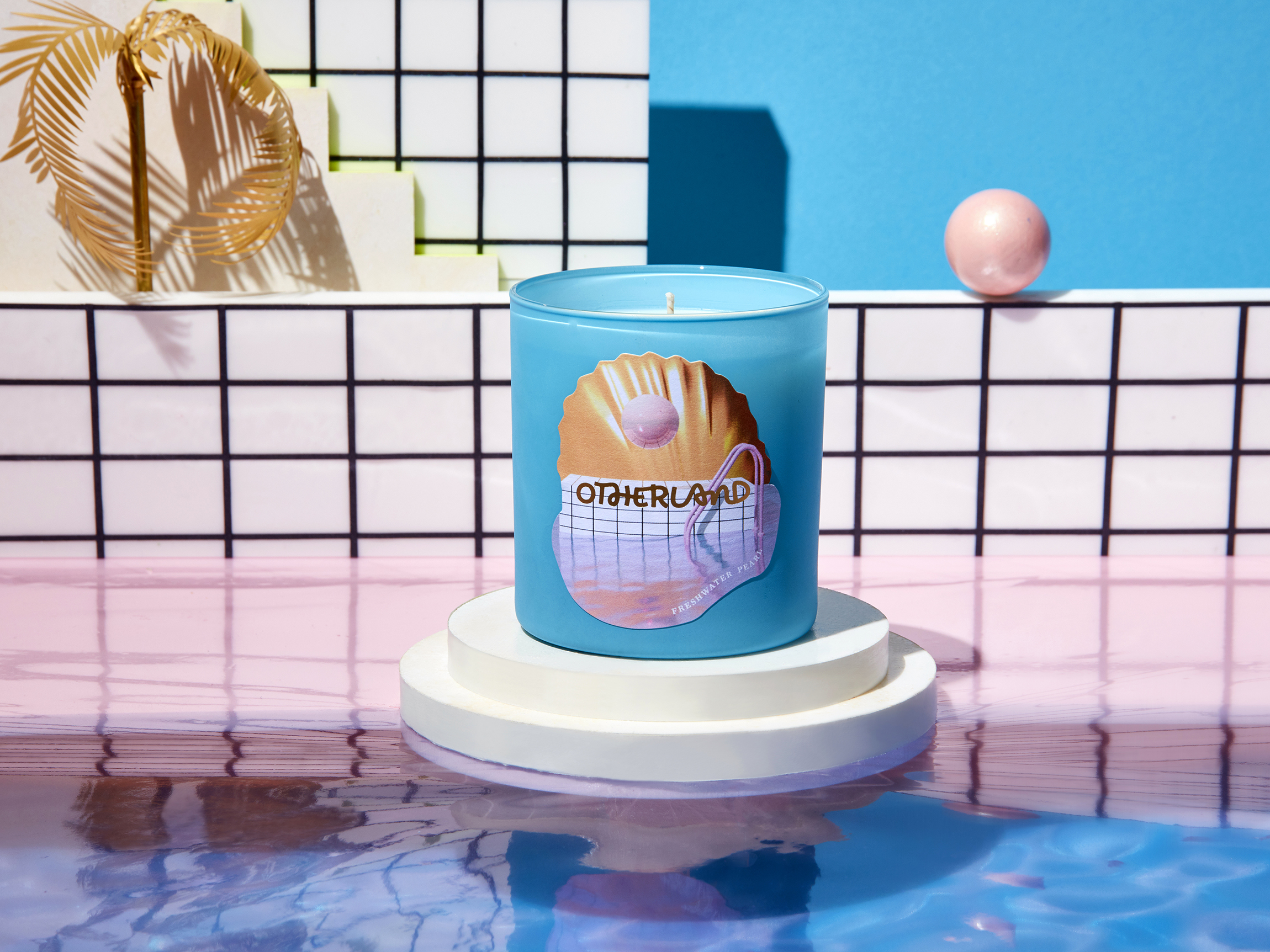 Product Packaging (Illustrations by Tishk Barzanji)