CASE STUDY
Novae Res Launch Campaign
Novae Res is a New York City based accessories brand creating luxury goods for a modern class of women—each piece is made to order, at your specifications, within 48 hours.

Party of One was approached to create a visual launch campaign for Novae Res, to garner investment interest and generate curiosity for the company. More specifically, its founders were looking to bring their signature product to life—a structured bag inspired by Mae Jemison, the first African American woman to travel to space.

Looking to retro-futurism, science fiction films and the merging of human and tech, we developed a multi image campaign—including art direction, set design, fabrication and finalization of imagery—for use on all of Novae Res' social platforms and website.







Credits


Client:

Novae Res

Art Direction & Styling:

Party of One Studio

Set Build:

Party of One Studio

Photography:

Jessica Pettway

Retouching:

Party of One Studio

Hand Models:

Kelsey Dickson, Melissa Deckert
CONCEPT DEVELOPMENT

We started the process by going over Novae Res' market positioning, creative brand foundation and content strategy for the months ahead. Additionally, we discussed their ideal customer, as well as moodboards and overall references in film, art and fashion that spoke to them.

From there, we developed three distinct concepts for an exciting launch visual that would represent their brand and product in all possible applications. The chosen concept, Robotic Human, blends luxury with science fiction, using otherworldly textures, padded chambers and distorted spaces to complement each bag and highlight its origins through a retro-futuristic lens.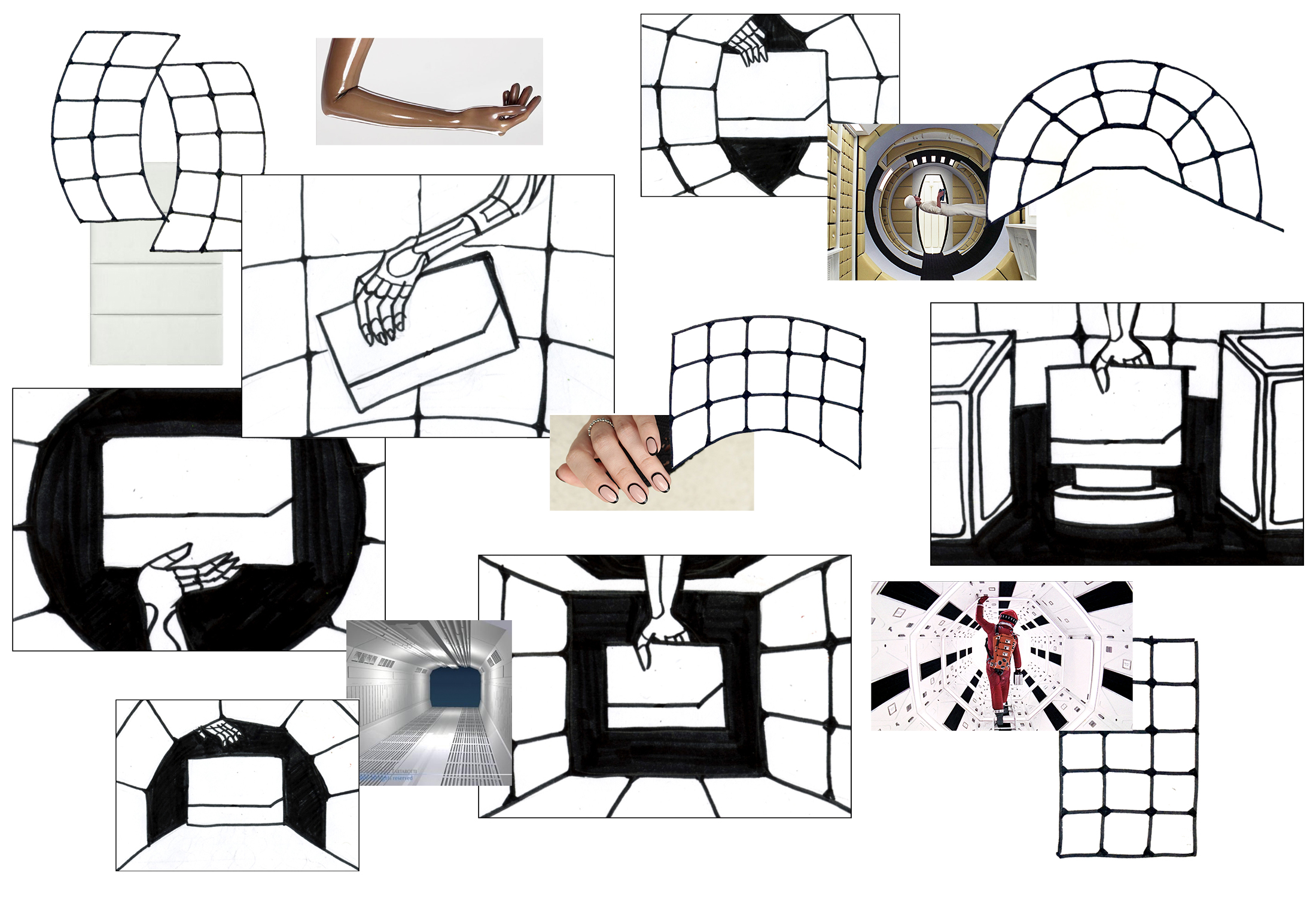 DISCOVERY & EXPERIMENTATION

We started by testing materials, experimenting with scale and choosing fabrics to best support the product. To facilitate this process, we built a full scale model of the final sets out of cardboard and paper to confirm the bags would feel at home in this world.


After trying a sateen fabric on a test panel, we decided something more matte would suit the concept better, so we switched to a stretch off-white faux leather.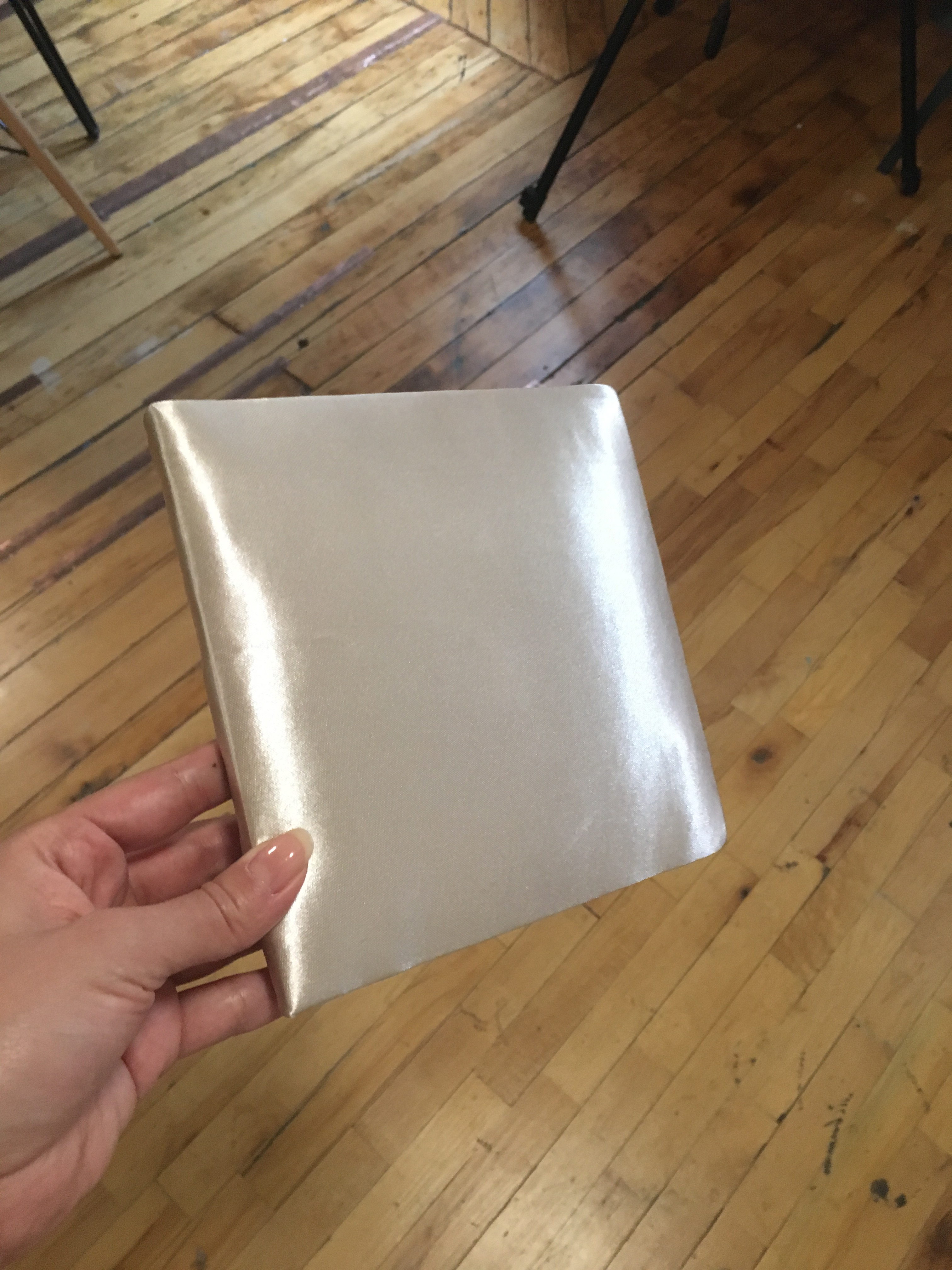 Additionally, we experimented with different forms of makeup for the human hand, including latex appliques to lend the appearance of a humanoid.

Through this discovery period, we recognized some challenges of working with the latex. Along with Novae Res, we ultimately opted against embellishing the hand so heavily to avoid competing with the bag. This decision allowed us to focus our attention on the set build and pull back to a simpler makeup solution.


FABRICATION

Each set was custom made to create the illusion of enhanced depth, including a curved vessel wall and faux perspective chamber with angled bottom panels. Over 40 custom panels were cut and upholstered in the studio to build out each scene.


PHOTOGRAPHY

We photographed all images in our Greenpoint studio, with Jessica Pettway as our photographer and Kelsey Dickson as our hand model for the day. We handled all art direction and styling for the shoot, with Novae Res there to guide their needs from a brand perspective.


Final images appeared on Novae Res' website, as well as social media and print applications.